N0SAP

"Sap"
David Beckler


Nixa, MO






Station photos, including my Radio Room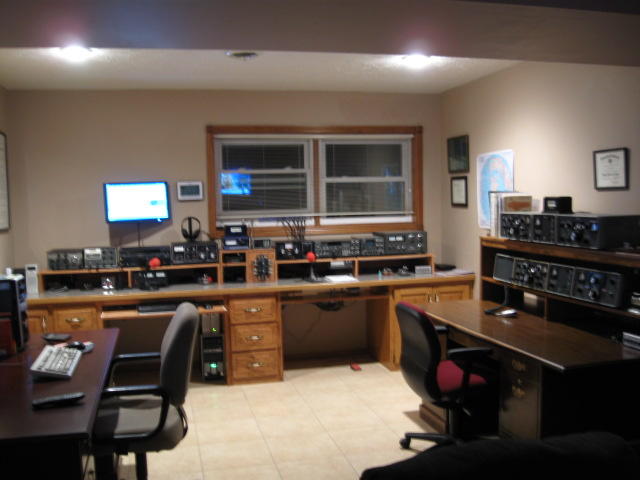 An overall view of the Radio Room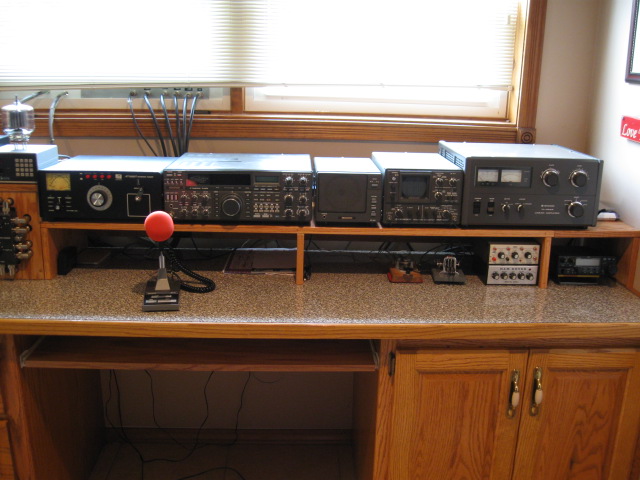 A Palstar AT-1500DT Antenna Tuner, Kenwood TS-940SAT, SP-240, SM-220 with Pan Adapter, and TL-922.
Below the amp is a Alinco DX-70TH for the 6 Meter Beacon coming in the Fall of 2011.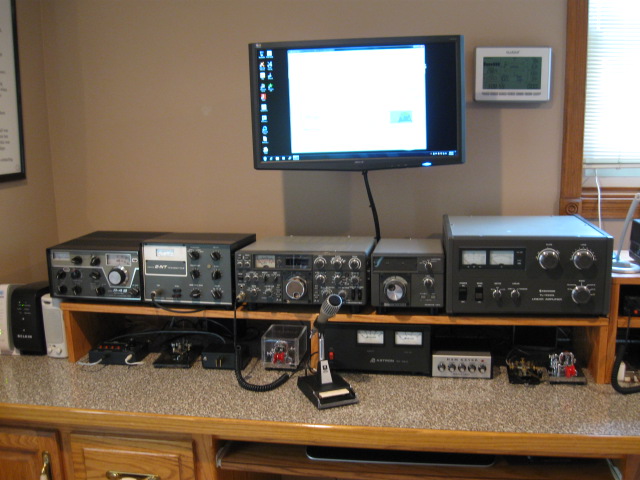 Second operating position below is a Ten-Tec R-4030 QRP.
Across the top is the Novice Station as seen on my QRZ website.
Drake R4B and Drake 2NT crystal controlled, Kenwood TS-830s with all the filters, VFO-240, and TL-922.
Above the radios is a fully articulating 23 inch monitor and weather station control head.
The Collins Station. Across the top shelf is a KWM-2, 312-4, and 75S1 receiver set up for CW.
The bottom station has a KWM-2A, 312-4. and 30L1 amplifier setup for SSB.
The
Tymeter clocks
belonged to Riley Hollingsworth I purchased off eBay.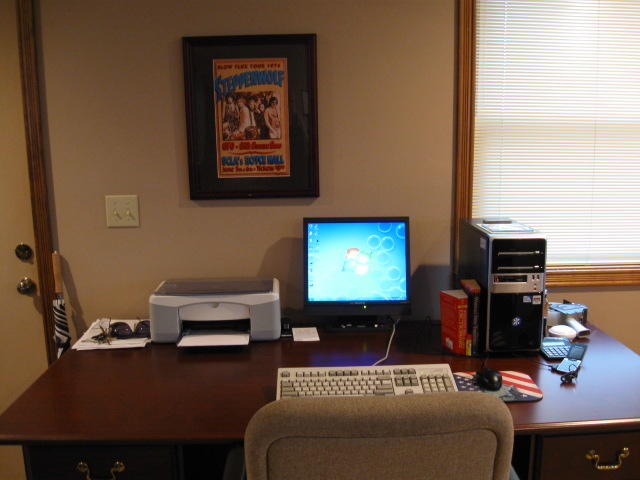 The other computer desk. There is also a picture of Steppenwolf Concert Poster back from the Slow Flux Tour 1974 at the UCLA's Royce Hall.
You will see the opening acts listed below the picture as UFO and the Dave Beckler Band. I know, it's a long story.
Click on the photo above to see the concert poster.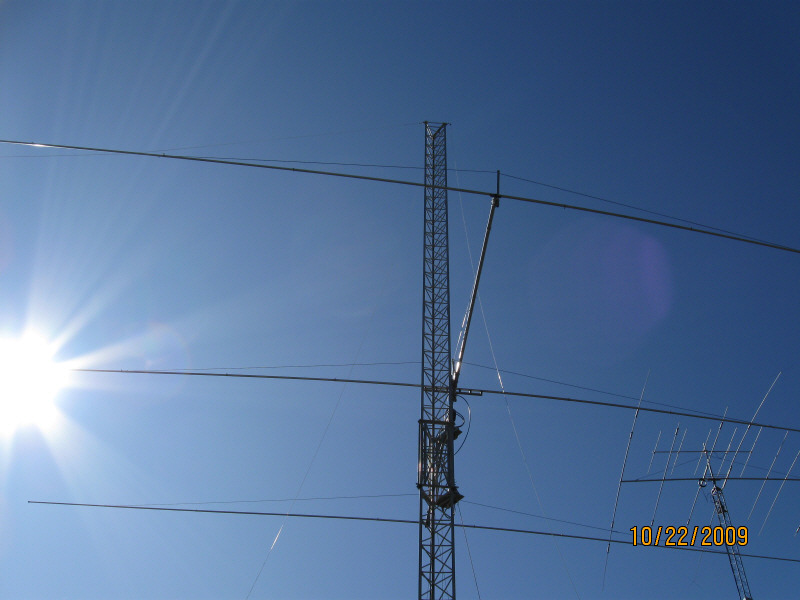 The homebrew 3 element 30 Meter Mono Beam.
She's quite BIG with the reflector weighing in at a mere 48.5 feet long.
The boom is a scrapped-out Mosley beam at 24 feet. It's a Monster Beam -- I am calling it "The Trizilla Beam".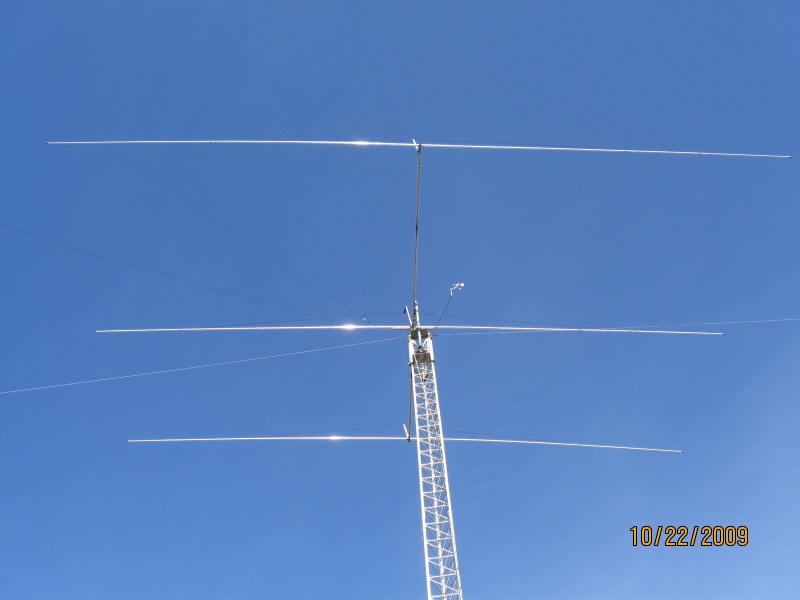 A view of the 30 m beam at the top!





page updated 08/27/2013